Why choose Laser Hair Removal from Greenwich Medical Spa: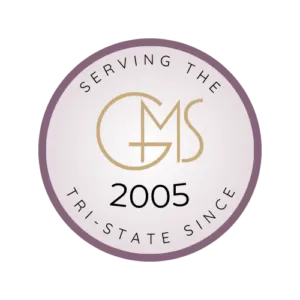 ✔ We have more than 14 years of experience providing safe, effective laser treatments.
✔ Laser Hair Removal offers a permanent solution to unwanted hair.
✔ Laser Hair Removal means you'll be smooth year-round.
Hair belongs here, but not there. If you are troubled by unwanted hair in any area, Laser Hair Removal provides a permanent solution. You'll be able to toss your razor, avoid painful and time-consuming waxing appointments, and never pluck again. Laser Hair Removal provides an effective solution to facial and body hair and works for all skin tones.
Average Member Cost
$64 – $595
Average Non-Member Cost
$75 – $700
Recovery Time
No Recovery Time
We perform Laser Hair Removal with the best and quickest hair removal technology on the market. During this non-invasive approach to hair removal, GentleMax Pro lasers work by selectively targeting the hair follicle with intense pulses of light energy for thermal destruction, but without damaging the surrounding tissue. The epidermis is protected by the Dynamic Cooling Device, which sprays the treatment area before each laser pulse with a liquid cryogen coolant. This system provides a cooling protection factor over 50% greater than contact or air cooling and can be adjusted to individual needs to make the procedure as comfortable as possible! You will experience long-lasting results, comfortable treatments, and short treatment times.
Unlike other laser hair removal treatments, the GentleMax Pro laser is effective in targeting all hair colors. The dual-wavelength laser allows providers to offer permanent hair removal results for all skin types. Typically patients will require 6 treatments to achieve full results. Once the necessary series of treatments have been completed, these results are permanent.
GentleMax Pro is a versatile treatment that provides many benefits. These include:
Non-invasive treatment with no downtime

Safe and effective for all skin types

Built-in cooling device that reduces discomfort

Targets hair of all colors, except blonde and gray hair

Permanent hair reduction
Contact Greenwich Medical Spa today to schedule a consultation for your Laser Hair Removal. We will take the time to guide you through the entire process, ensuring results that fully satisfy your aesthetic needs. Contact us today!
I have had a great experience with the Laser Hair Removal treatment that I have been getting. I've noticed a difference after each session and I am very happy with the results that I have been getting. Amber did a very good job with the most recent treatment and I couldn't be more pleased. Ahisa was very friendly and welcoming.
Zack Greenfield
Frequently Asked Questions
How long will results of Laser Hair Removal last?
Once you complete a full series of Laser Hair Removal treatments, all unwanted hair in the area will be gone. Because the hair follicles are destroyed, your results will be permanent.
How many Laser Hair Removal treatments will I need?
Your treatment plan will depend on the amount, texture, and shade of your hair, but typically 6 treatments will provide significant results.
Which areas can be treated with Laser Hair Removal?
Laser Hair Removal can be used anywhere unwanted hair grows. This includes the face, eyebrows, legs, bikini are, underarms, and arms.
When will I see results from my Laser Hair Removal treatments?
After each treatment, you will notice hair becoming sparser as the hair follicles in the current growth phase are destroyed. When your recommended series of treatments is complete, the area will be hairless and smooth.
Is there any downtime from Laser Hair Removal?
You may have the appearance and sensation of a mild sunburn, but symptoms will subside within a few hours. You should stay out of the sun a week before and a week after treatment. Other than this, there is no downtime with Laser Hair Removal.
Do I need to do anything to prepare for my Laser Hair Removal treatment?
You should not tan, wax or tweeze for 4-6 weeks prior to treatment. However, you may shave the area 1-2 days before treatment.
Does Laser Hair Removal hurt?
You will likely experience mild discomfort during a Laser Hair Removal treatment. The sensation has been compared to a rubber band being snapped against the skin. Any discomfort will end as soon as the treatment is finished and can be lessened with a topical numbing cream we can provide.
How Much Does Laser Hair Removal Cost?
The price of Laser Hair Removal varies widely depending on multiple factors, including the number of treatments required to achieve optimal results and the cosmetic or medical concerns you want to address. Contact us today and find out whats best for you
View Our Younger You Blog
Start Your New Year's Resolution Early  Improved diet, fitness, and weight loss are at the top of annual…