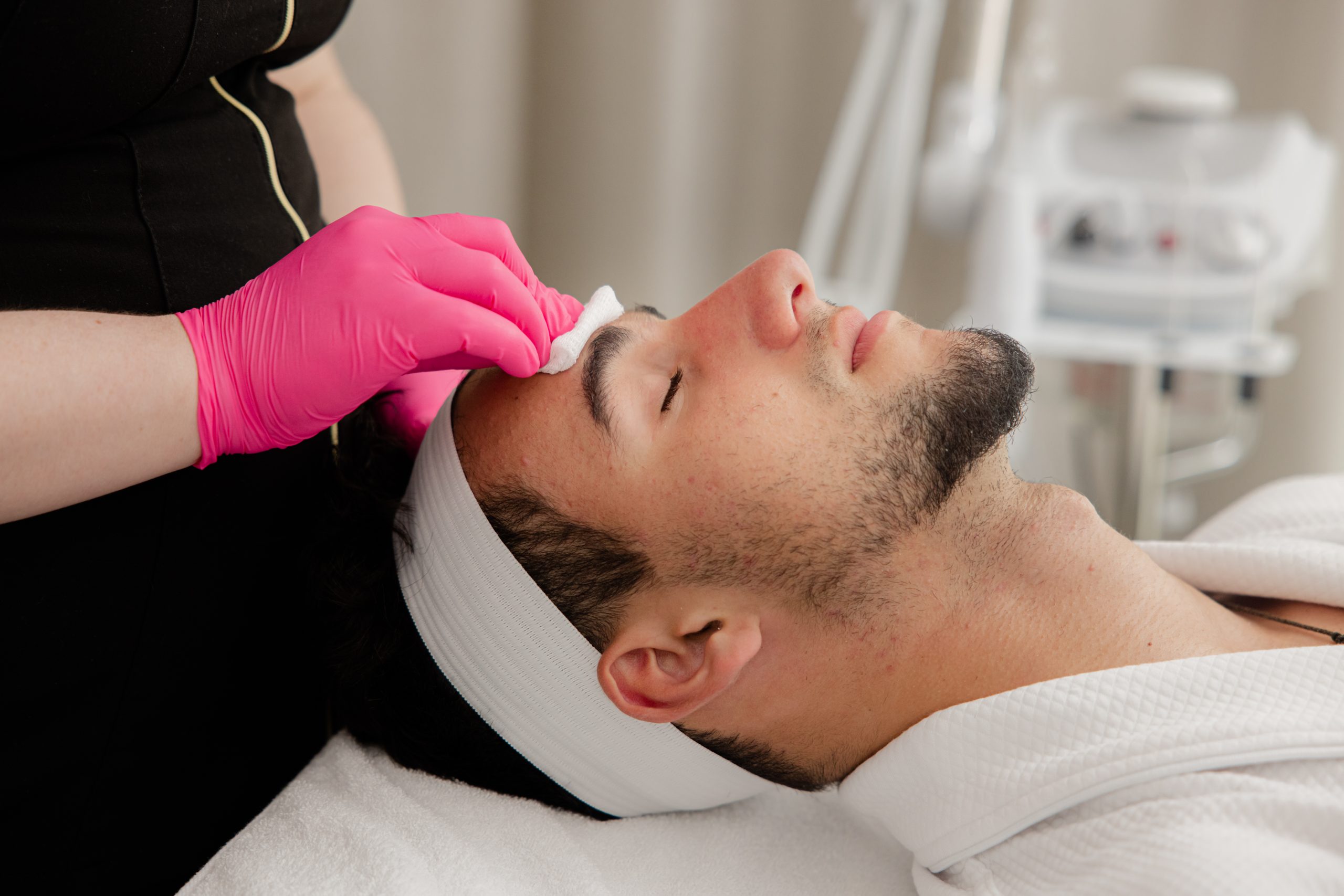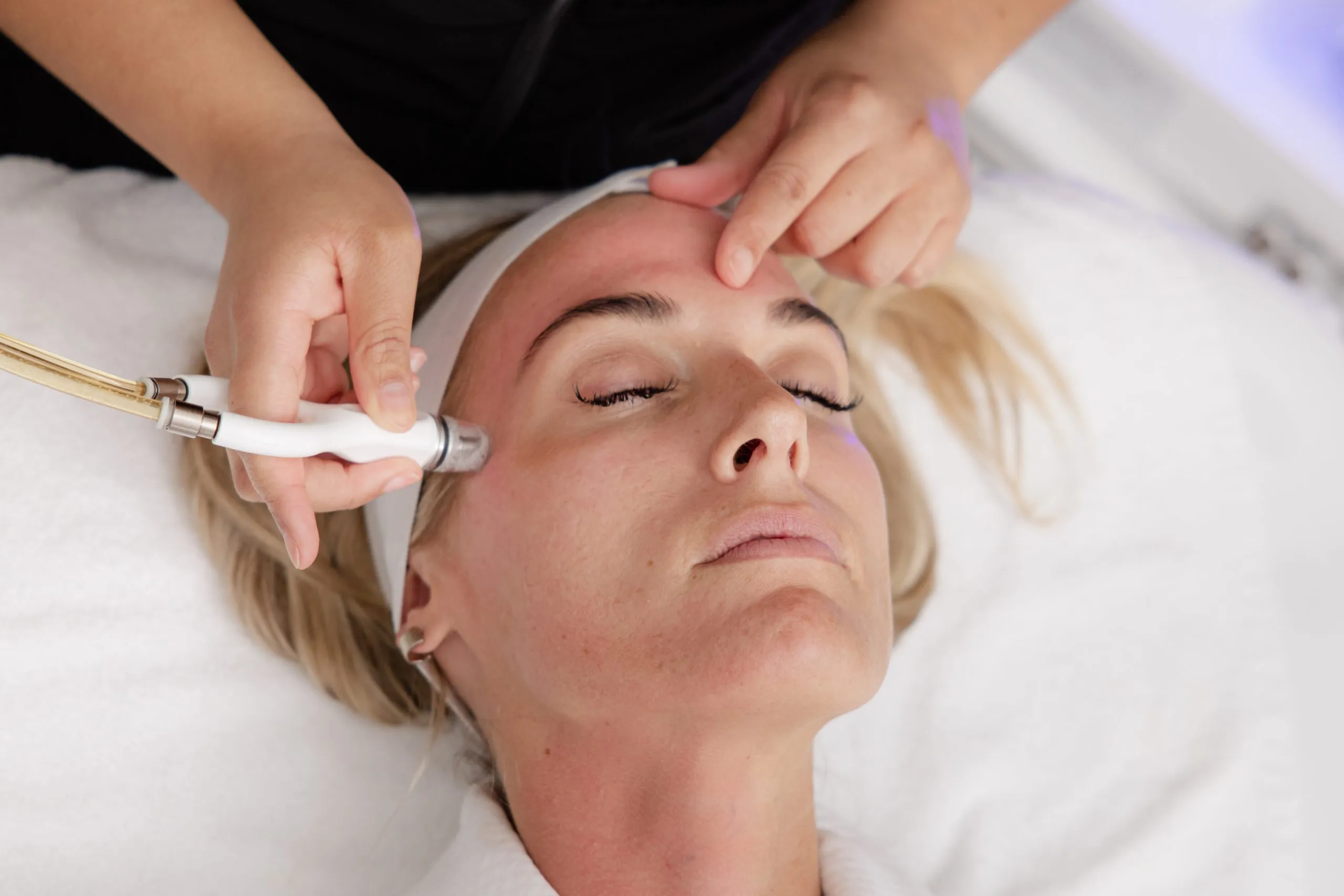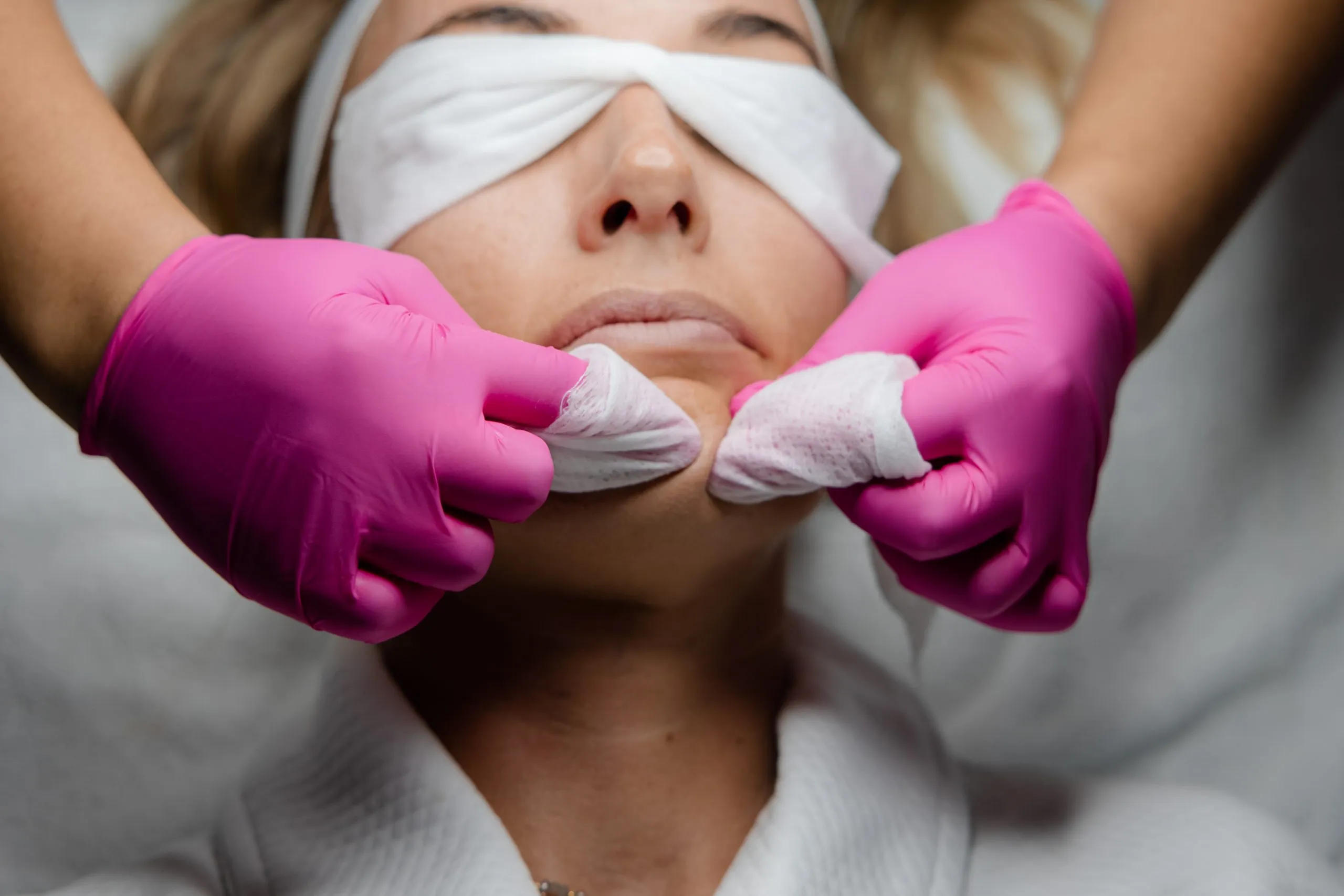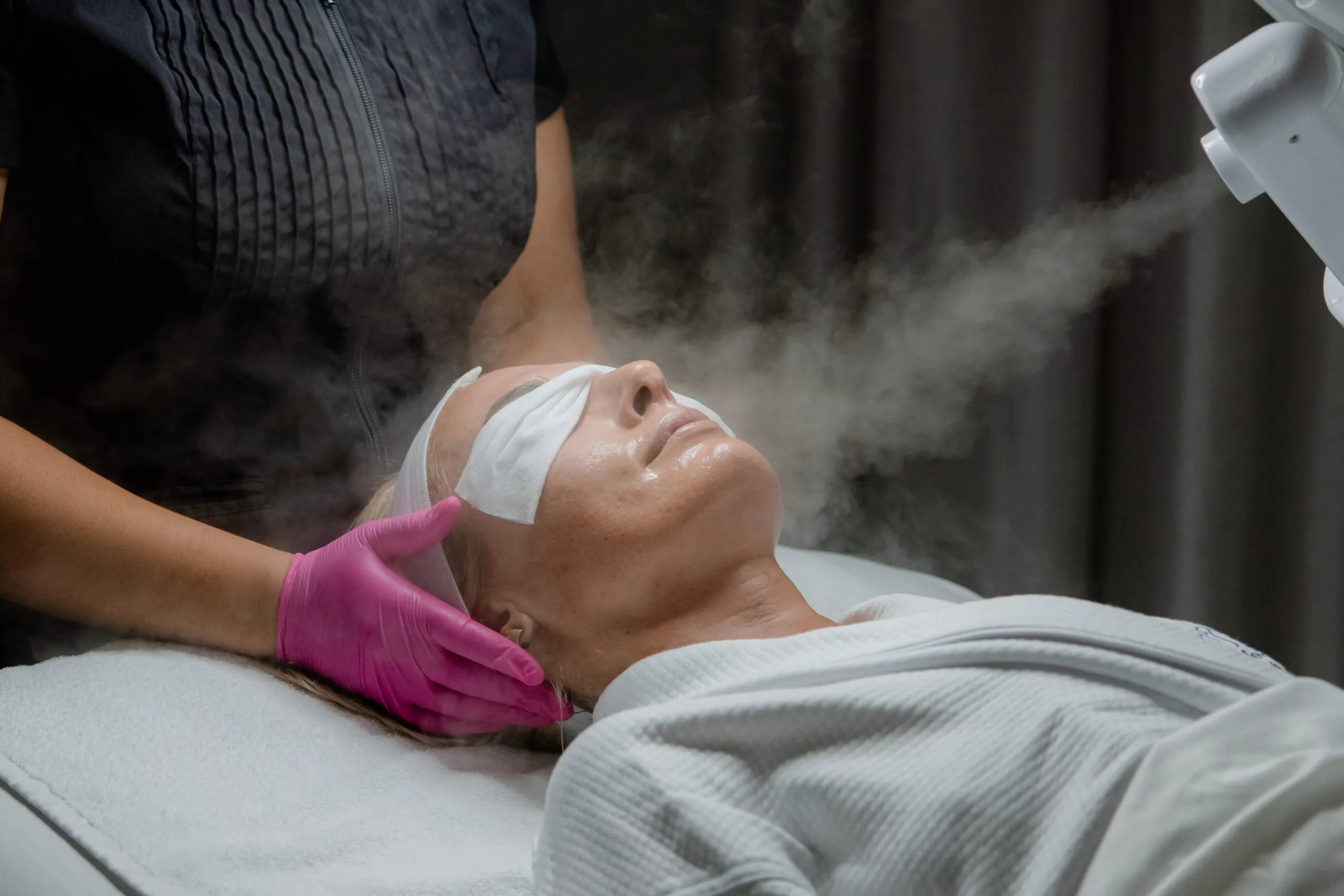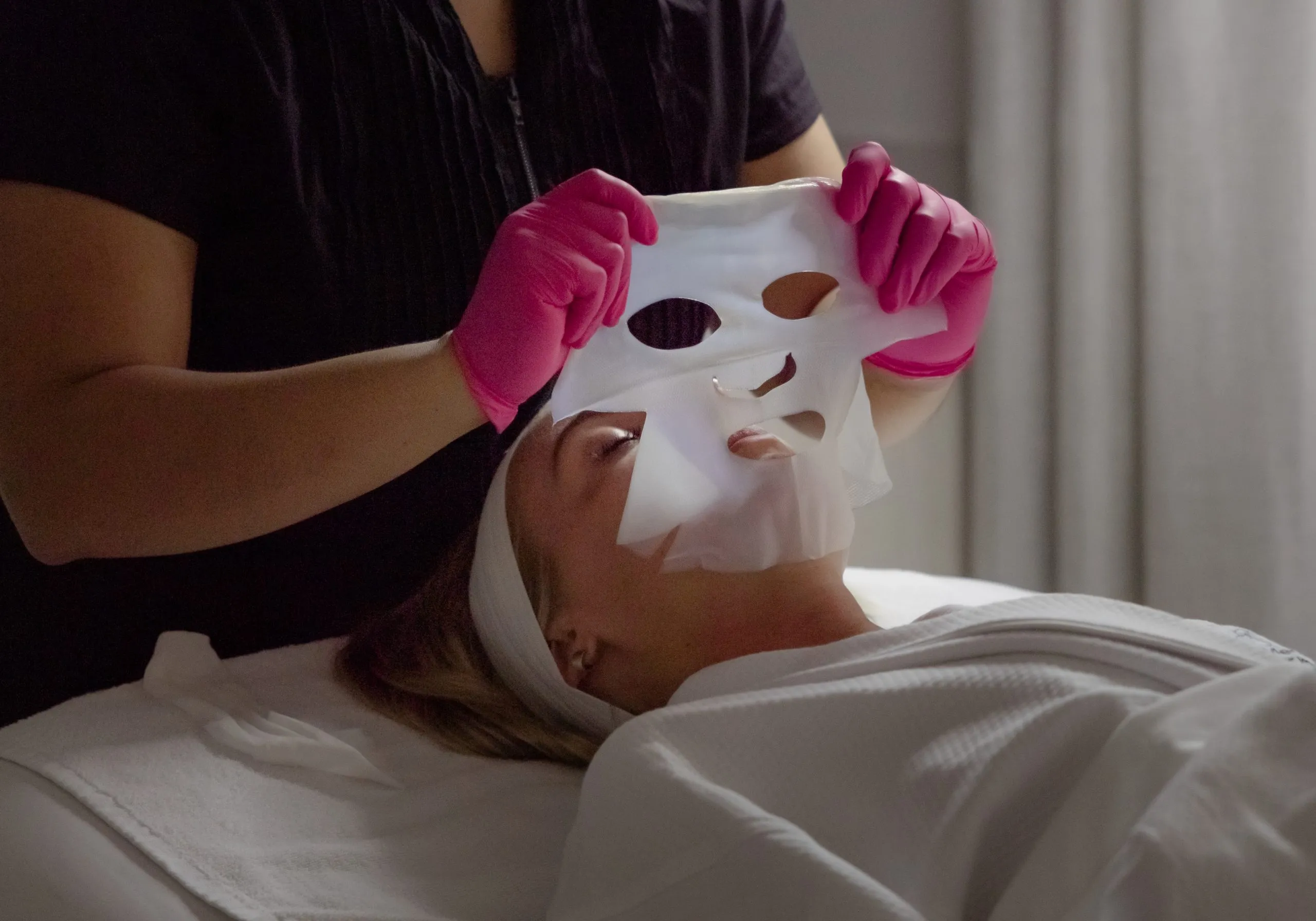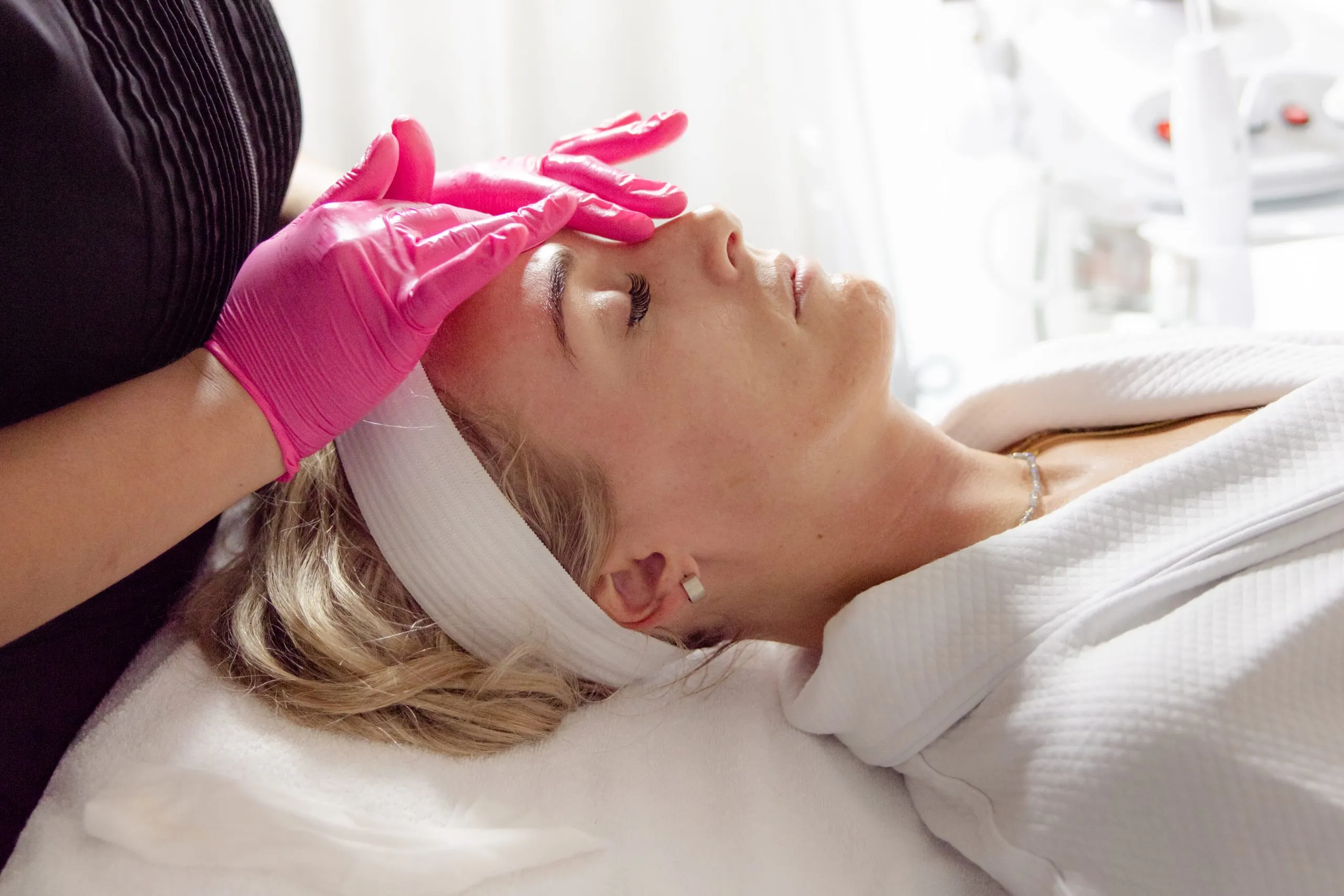 Why choose GMS for your facials: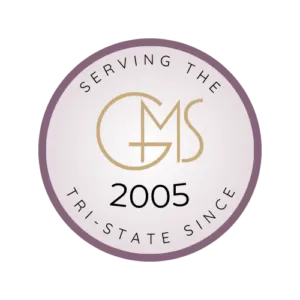 Whether you need a quick pick-me-up or are devoted to maintaining a monthly schedule of facial treatments, we offer a rejuvenating and relaxing experience that willprovide the benefits you are looking for. Did you know that proper skincare, including regular facials, can lengthen the effects of your medical aesthetic treatments like BOTOX, dermal fillers, skin tightening therapies, and laser treatments? To meet individual needs, we offer a variety of targeted facials that we customize to complement your cosmetic treatments and meet your personal goals.
Greenwich Medical Spa
Facials at a Glance
All Skin Types

Mature/Age Lines
Acne/Pore Size

Rosacea/Redness
Hyperpigmentation/Melasma
HydraGlow Facial $250




Designed to address dry, dehydrated skin. This facial is crafted to nourish the skin and effectively lock in moisture. This invigorating facial includes our moisture peel, a gentle chemical peel, with minimal downtime.
Calming Rosa Facial $250




Specially formulated to address and manage rosacea skin, this facial incorporates a micromanage peel, gently and effectively alleviating the symptoms of rosacea with minimal downtime. Say goodbye to the discomfort of rosacea and hello to a rejuvenated and healthier complexion.
Face Reality Acne Facial $200

Customized acne facials (with extractions, LED light therapy, and high-frequency energy) that are safe for all ages. Tested for efficacy and safety for several years. Helps facilitate clearer skin and healing.
Dermaplaning Facial $250




A precise, manual exfoliation that eliminates dry and dead skin cells and includes extractions. Removes unwanted facial hair and leaves skin feeling soft, smooth and looking radiant. Makeup goes on more evenly. Perfect paired with a light chemical peel. No downtime.
Generator Facial $585




Our most efficacious and scientific facial yet, The Generator Facial™. Experience a next-level Diamond Glow Facial, enhanced with the GMS Generator add-on, a supercharger of collagen rejuvenation and anti-inflammatory processes for a more radiant youthful appearance. This treatment is perfect for all patients, especially those who prefer less invasive anti-aging methods.
Diamond Glow Facial
50 minutes $265 / Express 25 minutes $175



3-in-1 dermatological treatment that simultaneously exfoliates, extracts and infuses skin with condition-specifics serums. Helps clarify skin and prevent breakouts for a gorgeous, clear complexion.
Glow2Facial by Geneo $325




Formerly known as Oxygeneo, the Glow2Facial by Geneo is the ultimate luxury "3-in-1 Super Facial" that combines gentle exfoliation, natural skin oxygenation, infusion with essential nutrients, and an ultrasound treatment to promote active ingredient absorption. Safe for all skin tones and skin types (including sensitive skin!).
I did my first Diamond Glow facial with Carmen and she was professional, attentive to detail, passionate about her work, and spent time explaining every step of the session. She wasn't pushy about selling products or packages like other therapists I have been to and most importantly her work is amazing! I already have my next appointment on the calendar and looking forward to my next visit with her. My face felt so pampered and nice after. Best facial I had in a while. 
Ee Wan Yang
View Our Younger You Blog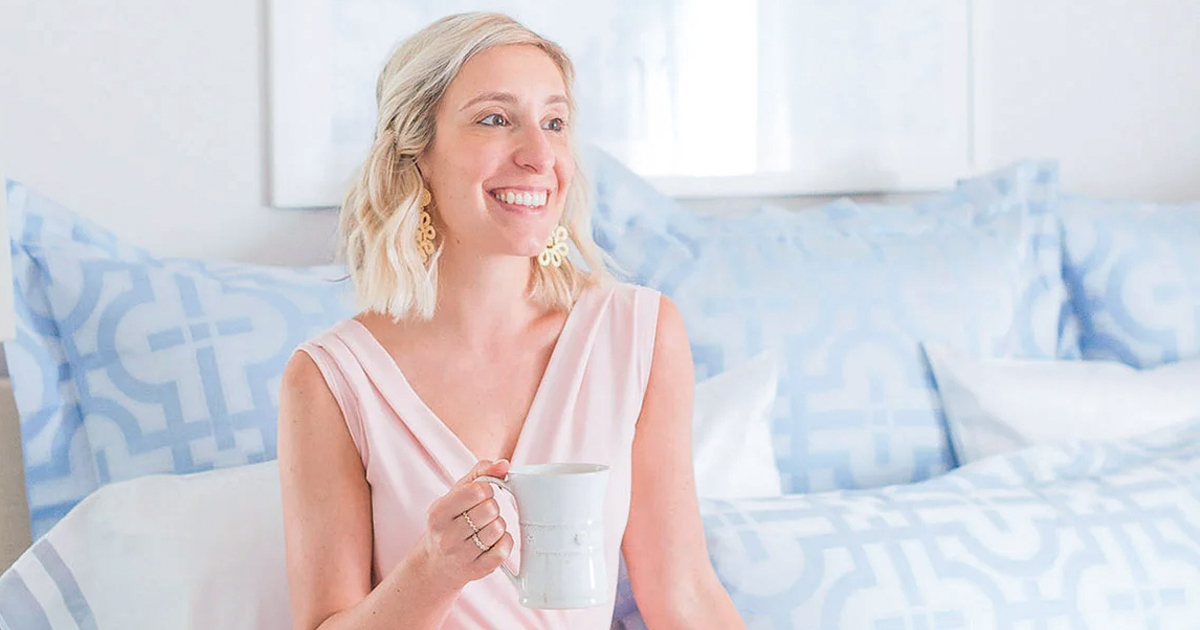 The Best Skincare Tips I've Learned in My 30s In my late 30s, I've learned a thing or…
Top Tips for Taking Your Skin and Skincare from Summer to Fall Be honest – how well did…
Greenwich Medical Spa, one of the top providers of Juvéderm and Botox services in the U.S., recently launched…
Renown Greenwich Medical Spa headquartered in Greenwich, Connecticut celebrated their 1st New Jersey location and official opening with…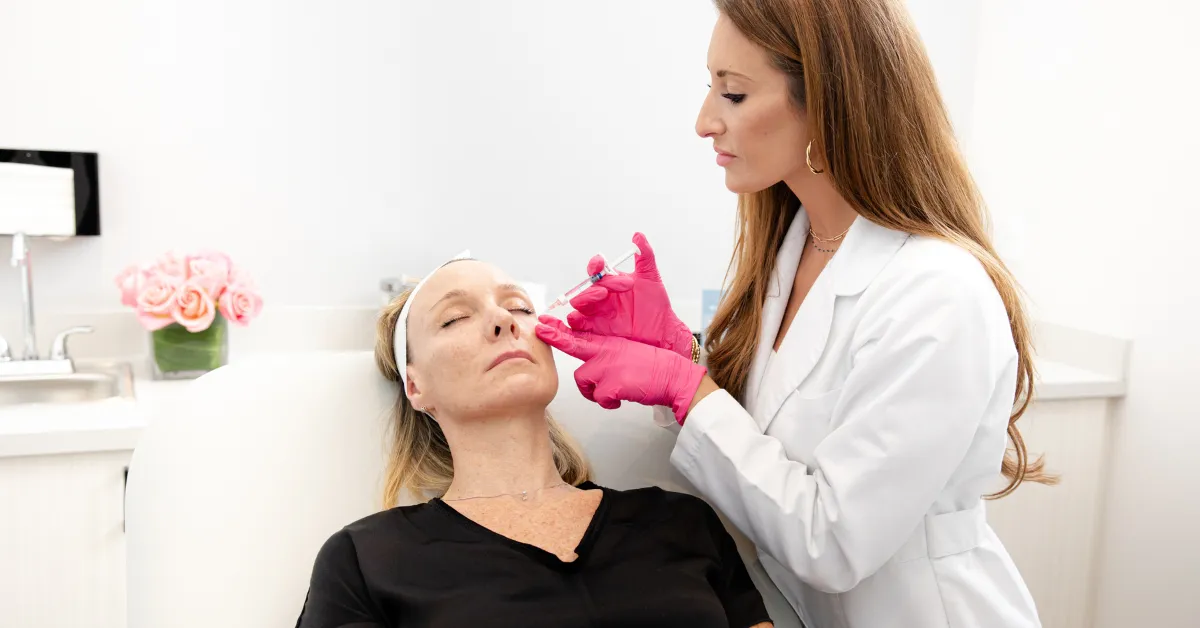 For more than four decades, experts in the medical aesthetics field have been offering facial fillers. During that…
The inaugural event will take place at 1 Hotel South Beach in Miami on November 1 –
If you pay attention to the latest options for maintaining your weight and sculpting your body, you've no…
Greenwich Medical Spa is thrilled to announce they raised $5000 for Girls With Impact at their Grand
While searching for the latest and greatest in skin-rejuvenating treatment options or simply scrolling social media, you may…