Injectable Fillers
Why choose Greenwich Medical Spa for your injectable fillers?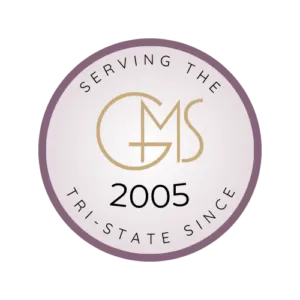 ✔ Our professional team has been performing dermal filler injections for more than a decade.
✔ Greenwich Medical Spa is among the top 1%, or the top 100, Juvéderm and BOTOX facilities in the entire U.S.
✔ Greenwich Medical Spa is recognized as an Expert Injector and a Top Doctor by New Beauty magazine.
✔ Did you know that more than 1 million doctors are allowed to perform injectables in the U.S., but less than 3% are qualified to be an Expert Injector?
✔ Greenwich Medical Spa won RealSelf's "Top 25 Most Loved Injector Award" in 2017, and we have one of the top 25 injectors in the nation.
With injectable fillers in Greenwich, CT, our patients can enjoy youthful results—no surgery required!
Are you noticing the signs of aging and the effects of gravity's pull on your face? Have lines, wrinkles, and folds begun to appear in areas that were previously smooth and youthful?
With dermal fillers such as Juvéderm or Restylane, you can reverse the symptoms of aging by reducing or even eliminating wrinkles.
Today's fillers can also be used to add volume back to hollow areas like the cheeks and under the eyes, plump lips and create an even lip line, and improve scarring.
You'll love the immediate results achieved with dermal filler injections, and your skin will once again have a smooth, natural-looking appearance.
To achieve safe, natural results, we use two types of hyaluronic acid dermal fillers: Juvéderm and Restylane. Each of these brands offers multiple products, enabling us to utilize a targeted approach to restoring your youthful appearance.
Hyaluronic acid is a substance that occurs naturally in the body as an internal lubricant. When injected, it safely plumps from below the skin to create a soft, smooth surface. Over time, the body absorbs the product, so the results of your filler injections will gently fade. Depending on the type of filler used, you can expect results to last 3 months to 2 years before a touchup is needed.
Dermal Fillers At Greenwich Medical Spa
Juvéderm

Ultra & Ultra Plus

Juvéderm Ultra & Juvéderm Ultra Plus offer a safe, targeted solution for treating moderate to severe facial lines, wrinkles, and folds and enhancing your lips for a more kissable look. Because both products are made from hyaluronic acid, a lubricating substance found naturally in the body, they provide a safe method of restoring skin's smooth appearance and softening nasolabial folds and parentheses.
Juvéderm Voluma 
Used for cheek augmentation, Juvéderm Voluma XC is the first and only product designed to add volume to all areas of the cheeks: apex, apple, and hollow. It can also plump the chin and add definition to the jawline.
Like other Juvéderm products, Juvéderm Voluma XC is a non-surgical, injectable gel. The difference is that Voluma is a volumizer rather than a filler, and it plumps the skin from the subdermal layer. While other products can help fill lines and smooth wrinkles, Juvéderm Voluma XC is the only treatment in the world that was developed specifically to restore facial volume.
Juvéderm Volbella 
Juvederm Volbella is a revolutionary dermal filler that is designed to enhance the appearance of your lips and reduce the signs of aging. This non-surgical treatment can help you achieve fuller, more youthful lips and eliminate hollow under-eyes with minimal downtime.
Volbella is made from a hyaluronic acid gel that is specifically formulated to add volume and smoothness to the injected area.
Juvéderm

Volux

Juvederm Volux is a cutting-edge dermal filler that is designed to enhance and define your jawline. This non-surgical treatment can help you achieve a more sculpted and youthful appearance with minimal downtime. Whether you're looking to enhance the natural contours of your face or reduce the appearance of sagging skin, Juvederm Volux may be the solution you've been searching for.
Restylane
For smoothing wrinkles, sculpting lips, and improving other facial features, Restylane injections are a growing favorite. Approved by the FDA in December 2003, Restylane can produce positive results on facial wrinkles, particularly around the mouth and nose. Another benefit is the long-lasting results, as the effects of Restylane treatments can last six months or more. Greenwich Medical Spa offers a variety of Restylane products including Restylane Silk, Restylane Lyft and Restylane Refyne.
Schedule a Consultation
Schedule your consultation for Injectable Fillers in Greenwich, Westport– contact Greenwich Medical Spa and set up your appointment. During your appointment, you will be able to ask questions and bring up any concerns you may have about the procedure. Contact us today to get the look you've always wanted!
This is a beautiful Med spa with a luxurious but comfortable feel. Amber is amazing!! She is by far the best! She's not only bubbly, beautiful and sweet but is also very smart and an amazing injector of Botox and Juvederm. I couldn't ask for more❤️
Valerie Barrett
Injectable Fillers cost varies greatly depending on a variety of criteria. Price is dependent on factors like the number of injections required and the number of wrinkles being treated. Please contact our office for more information
Frequently Asked Questions
How long will my dermal filler results last?
The dermal fillers we use at Greenwich Medical Spa are made of hyaluronic acid. This substance occurs naturally in the body and is absorbed naturally and safely by the body, so results from dermal fillers are not permanent. Depending on the type of product, the effects of these injections can last from 3 months to 2 years.
What is the difference between Juvéderm and Restylane?
Juvéderm and Restylane products are both made from hyaluronic acid. Overall, we find results and longevity are similar. However, each brand has created special formulas to treat specific areas and issues. We strive to match the product to each client's individual needs.
When will I see results from my dermal filler injections?
You will notice a difference immediately, with final results appearing in about a week when the product has had time to settle and any swelling has abated.
Which conditions respond best to dermal fillers?
Lines, folds, hollows, and loss of facial volume can all be treated with dermal fillers. You might describe these issues as a tired or mad look, wrinkles, sunken cheeks, or jowls. With the variety of filler options we offer, we can get to the cause of issue you can see, and know where to inject just the right product to handle it.
Is there any downtime required after dermal filler injections?
There is usually no downtime or recovery time needed after dermal filler injections. You may experience soreness or swelling and bruising at the site of injection for a few days to a week, but it will soon subside. Please see our pre & post care for fillers for more detailed information.
Does getting dermal filler injections hurt?
Before injecting fillers, we apply a topical numbing cream. Additionally, most fillers today contain a bit of lidocaine, so discomfort is minimal. We use a fine needle, and while you may experience slight burning or stinging, these sensations quickly resolve.
What other treatments complement dermal fillers?
Dermal fillers are often used in combination with each other and with BOTOX. Because no two faces age identically, creating a treatment plan targeted to your individual needs and utilizing the appropriate combination of injectables allows us to restore your youthful appearance. Our goal is for you to look like yourself, just younger.
How much do injectable fillers cost?
The price of your injectable fillers will depend on the exact filler products used. Additionally, cost may be impacted by the number of injections required and the amount of product used.
View Our Younger You Blog
Start Your New Year's Resolution Early  Improved diet, fitness, and weight loss are at the top of annual…