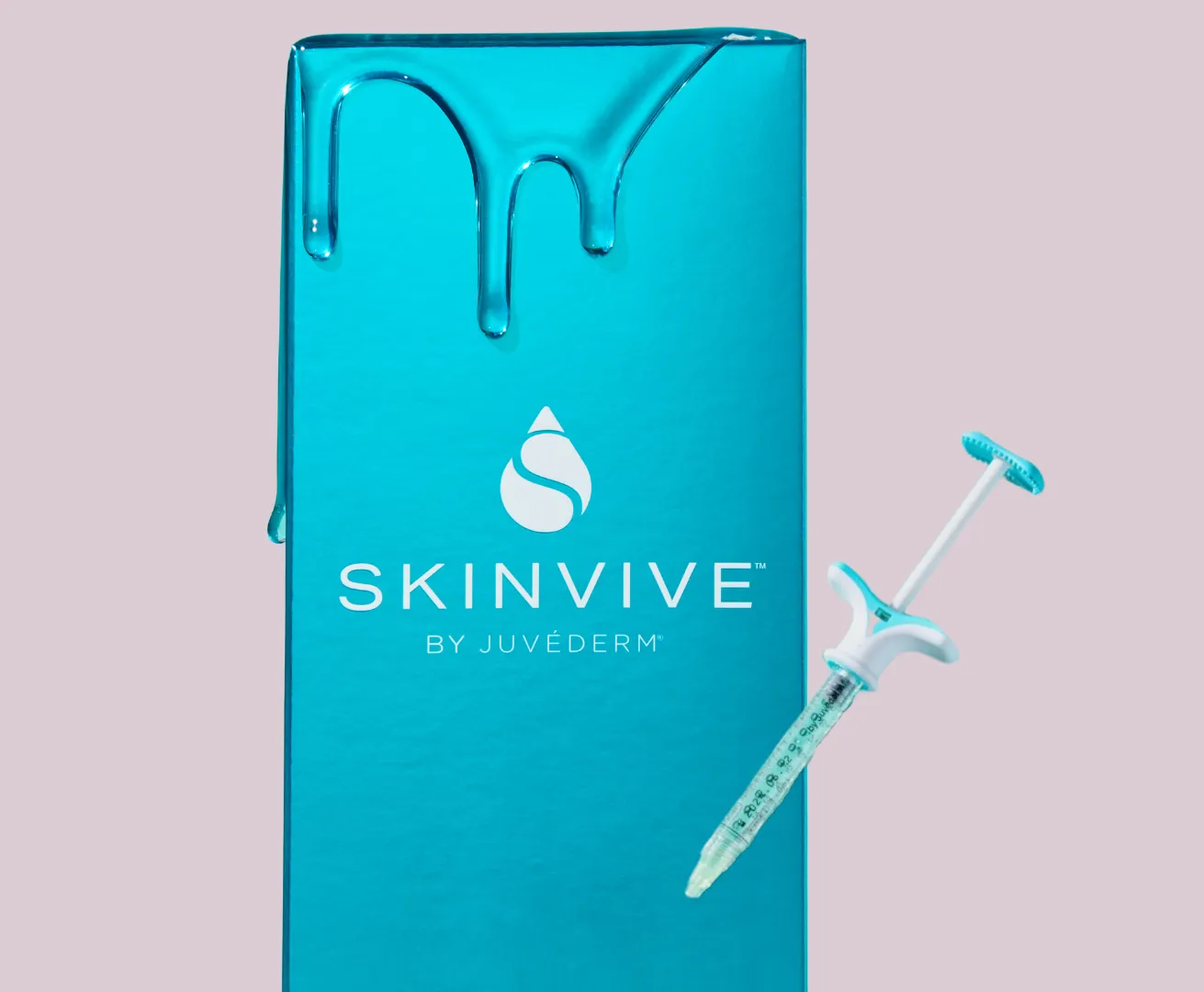 Why choose Greenwich Medical Spa for SkinVive by Juvéderm injectable hydration?
✔ Our award-winning professional team has been performing dermal filler injections for more than a decade.
✔ Greenwich Medical Spa is among the top 0.5%, or the top 50, Juvéderm and BOTOX facilities in the entire U.S.
✔ We have been recognized as an Expert Injector and a Top Doctor by New Beauty magazine, a qualification held by just 3% of U.S. injectors.
✔ Greenwich Medical Spa won RealSelf's "Top 25 Most Loved Injector Award" in 2017, and we have one of the top 25 injectors in the nation.
Just a glance at the many skin hydration products on the market makes it clear that this is a top concern for people of all ages and from head to toe. Lack of moisture in the skin can lead to dryness, dullness, and an overall lackluster appearance. As we age, the need for moisture only increases, and when there isn't enough of it, wrinkles and lines are enhanced, while elasticity is diminished. That means we want to stay hydrated, and good habits like drinking water, exfoliating, and using moisturizer consistently can help. Even so, the challenge with hydrating is getting moisture where you want it and deep enough to provide lasting results.
Injectable hydration sounds like the perfect answer to these challenges, and now, with the launch of SkinVive, it is also a reality. Greenwich Medical Spa is thrilled to introduce this new hyaluronic acid microdroplet injectable that hydrates from below to boost skin smoothness and enhance glow.
SkinVive is the first and only FDA-approved hyaluronic acid (HA) microdroplet injectable in the U.S. to improve skin smoothness in cheeks. It is made by Allergan, a name you know and trust, the makers of BOTOX, Juvéderm, Kybella, CoolSculpting, and many additional products and treatments we love. 
 You are probably already familiar with the benefits of injectable fillers, which can fill lines and winkles, plump lips, and add volume to cheeks and structure to a jawline. SkinVive is different because it works to enhance the skin itself rather than creating fullness. Made of microdroplets – just the word sounds refreshing – SkinVive is injected into the cheeks at the epidermal layer, where it spreads out, hydrates, and even encourages collagen production, increasing the effects. It's like a long drink of water for your skin.
 Better hydrated skin looks just like you think it would — it radiates, it glows, it has a healthy appearance. Rosy cheeks? Check. The effects last for about six months, and like other injectables, SkinVive is a quick, no-downtime treatment.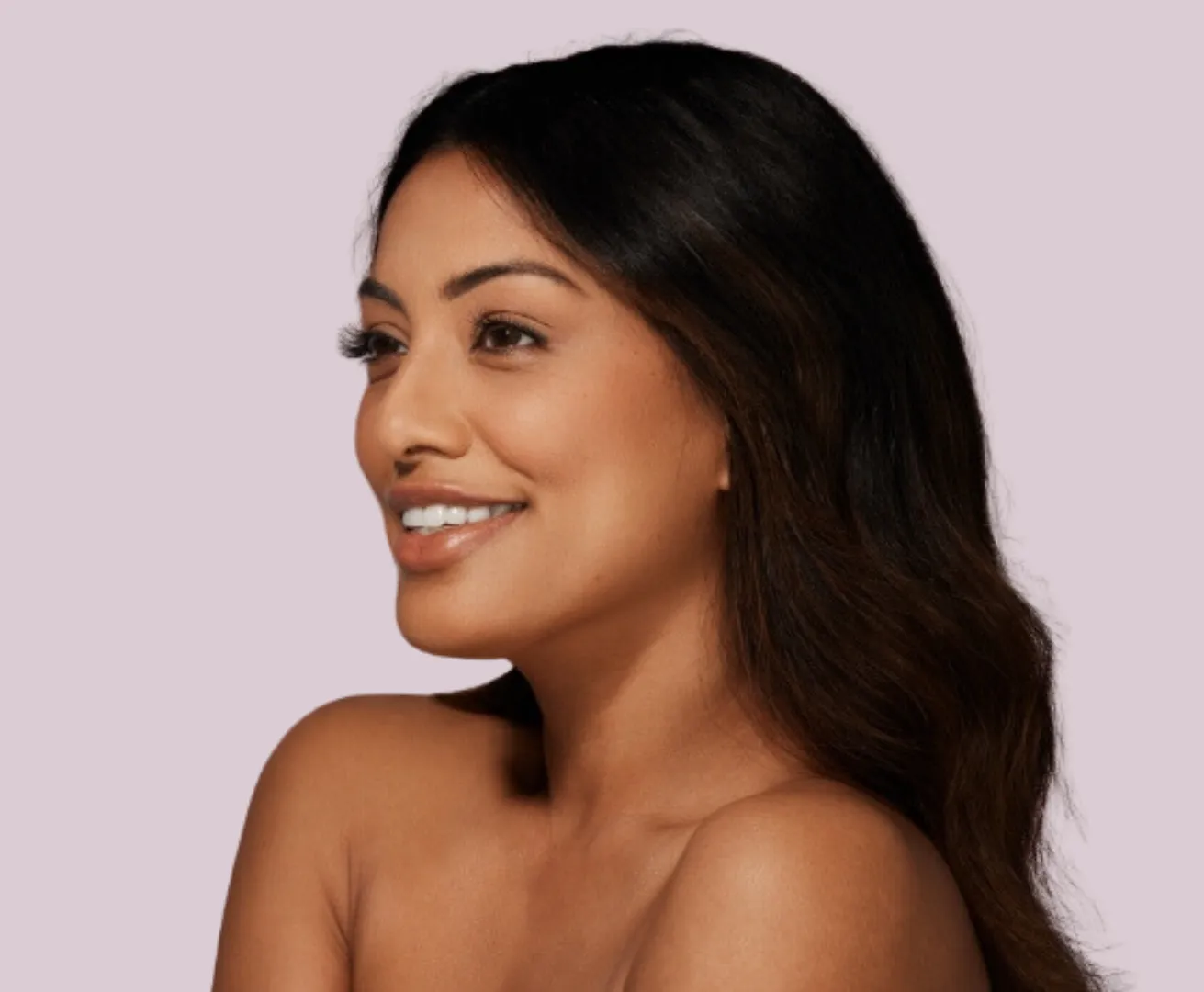 This is a beautiful Med spa with a luxurious but comfortable feel. Amber is amazing!! She is by far the best! She's not only bubbly, beautiful and sweet but is also very smart and an amazing injector of Botox and Juvederm. I couldn't ask for more❤️
Valerie Barrett
Frequently Asked Questions
How long will SkinVive results last?
Patients report seeing results like smoother skin, more hydration, and a healthy glow for up to six months following injections.
How is SkinVive different from other injectables?
Hyaluronic acid dermal fillers are gel products of varying viscosity that are used to add volume, add plumpness, or fill lines. To do that, they must be injected deep into the dermal layer. By contrast, SkinVive hyaluronic acid microdroplets are injected into the more surface epidermal layer — which is still deeper than topical products can reach — where they increase hydration, improving the appearance of the skin itself.
When will I see results from SkinVive microdroplet injections?
Because the microdroplets are injected into your epidermal layer, you should see immediately enhanced hydration in the treatment area. Within a few days, the microdroplets will have diffused throughout the area, increasing smoothness and lessening the appearance of fine lines.
Which areas can be treated with SkinVive injections?
SkinVive is FDA approved to improve skin smoothness in facial cheeks.
Is there any downtime following SkinVive injections?
There is usually no downtime or recovery time needed after injections. You may experience soreness or swelling and bruising at the site of injection for a few days to a week, but it will soon subside. Please see our pre & post care for injectables and fillers for more detailed information.
Does getting SkinVive injections hurt?
SkinVive hyaluronic acid microdroplets include a bit of lidocaine to diminish discomfort, and we begin treatment by applying a topical numbing cream. As with all injectables and fillers, we use a fine needle to inject SkinVive, and while you may experience slight burning or stinging, these sensations quickly resolve.
Are SkinVive injections a good fit for everyone?
Most patients are good candidates for SkinVive injections. If you have successfully tolerated dermal filler injections, SkinVive should also be a fit for you. Contraindications include allergic reactions to any ingredients in the product.
Can SkinVive be combined with other injectables or dermal fillers?
Because SkinVive works differently to solve a different need – hydration, rather than volume – it makes an ideal complement to other injectable treatments. Consider pairing SkinVive with the wrinkle-relaxing capabilities of BOTOX or the line filling and volumizing benefits of any Juvéderm products.
How much do SkinVive injections cost?
The price of your injectable treatment will depend on the number of injections required and the amount of product used.
Start Your New Year's Resolution Early  Improved diet, fitness, and weight loss are at the top of annual…