Non-Surgical, No-Downtime Greenwich 3D Lift™ Tightens, Re-Texturizes and Rejuvenates!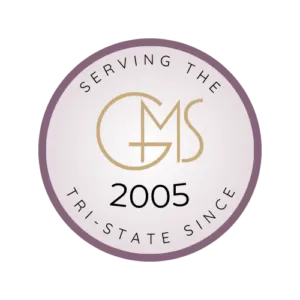 Why Greenwich Medical Spa Developed 3D Lift™ to Firm and Smooth the Face, Chin and Neck:
To provide a lift without surgery, multiple layers of the skin must be targeted simultaneously.
Greenwich Medical Spa has more than 14 years of experience offering skin tightening and resurfacing treatments, so we know how to obtain maximum effects.
We have been recognized with awards by industry leaders and possess extensive knowledge of the way treatments can be utilized together to produce significant results.
Average Member Cost
$5,460
Average Non-Member Cost
$5,750
About The Greenwich 3D Lift™
The body's largest organ, the skin is complex with many layers. As we age, each of these is affected differently, and a thorough anti-aging treatment needs to address all of them. That's why Greenwich Medical Spa has developed this new non-surgical facelift to provide multi-layer skin rejuvenation. Greenwich 3D Lift™ is a proprietary treatment that targets the outer and inner layers of the skin, as well as the connective tissues underneath to tighten skin, shrink pores and improve skin texture. The result is skin that is smooth and clear on the outside and lifted and firm below.
The Greenwich 3D Lift™ does it all by pairing skin-rejuvenating RF Microneedling with skin-tightening ultrasound energy and skin-regenerating injections of our proprietary serum to improve skin layer by layer. First, we target the top, or epidermal, layer to even skin tone and shrink pores. Then we dive deeper to improve the dermal layer and address issues like fine lines, wrinkles and acne scars. Finally, we reach the third layer, which is where fat, muscle and connective tissues are located. Here, the 3D Lift™ boosts collagen and elastin production, strengthening fibers that have become lax overtime for non-surgical skin tightening. The visible effect is a lifted, firmer appearance and a tight, smooth surface with a youthful glow.
This is a beautiful Med spa with a luxurious but comfortable feel. Amber is amazing!! She is by far the best! She's not only bubbly, beautiful and sweet but is also very smart and an amazing injector of Botox and Juvederm. I couldn't ask for more❤️
Valerie Barrett
Frequently Asked Questions
What is the Greenwich 3D Lift™?
This proprietary treatment combines RF Microneedling, ultrasound energy and injections of our proprietary serum to target multiple layers affected by aging. By utilizing these modalities concurrently, we are able to achieve significant results that increase collagen and elastin production in the tissues beneath the skin for a firmer foundation, tighten the dermal layer to reduce wrinkles and damage, and smooth the outer layer – epidermis – to shrink pores and create a better skin tone and texture.
What types of improvement will I experience from the 3D Lift™?
Because Greenwich 3D Lift™ targets multiple layers of the skin, including the tissues deep below, a treatment series will significantly lift the areas from the forehead to beneath the chin. Even better, 3D Lift™ also provides improvement to the outer layer, so you will have firmer skin that also boasts a smoother tone and texture, as well as smaller pores!
How does RF Microneedling work to tighten skin and shrink pores?
Our RF Microneedling treatment works by combining microneedling, radio frequency (RF) and LED light therapy to stimulate the body's own healing mechanism and repair damage. RF Microneedling tightens skin and boosts collagen to give you skin that is firmer and smoother with smaller pores and a more even appearance.
View Our Younger You Blog
Start Your New Year's Resolution Early  Improved diet, fitness, and weight loss are at the top of annual…