Acne Clinic at Greenwich Medical Spa:
As a teenager, you think you are going to grow out of your acne (which sometimes happens). And once you hit your twenties, you think that acne will finally be behind you. But many of us find that acne persists into our thirties, forties, and beyond. Confused, we hit department store counters or visit dermatologists, looking for the one product or treatment that will solve our embarrassing acne problem. Sadly, the products don't work. They only drain your time and pocketbook. the only result? Disappointment, frustration, even anger.
Stop wasting your time and your money. Its time for The Acne Clinic at Greenwich Medical Spa.
It's clear – acne at any age is no laughing matter. And with many kinds of acne plaguing a variety of skin types, the simple pimple presents a complex problem. At our Acne Clinic, we provide a holistic approach to eliminating acne and guide and support you every step of the way. From an initial in-depth consultation to choosing the right products for your particular type of acne, we see you for "checkups" every two weeks to continuously adjust your program based on your results and current skin needs. Since most acne won't go away with just medication or product, we consider your lifestyle, your diet, your makeup and more to tailor your individual program and directly target your acne.
We spend time getting to know each patient so that we can get you the results you have been searching for with every new home remedy, product or prescription you've tried. Our goal is for you to be virtually acne-free for life. Whether you suffer from teen acne, adult acne or anything in between, now is the perfect time for you to get real and get clear.
Average Member Cost
$170 – $680
Average Non-Member Cost
$200 – $800
Greenwich Medical Spa Acne Clinic
This is a beautiful Med spa with a luxurious but comfortable feel. Amber is amazing!! She is by far the best! She's not only bubbly, beautiful and sweet but is also very smart and an amazing injector of Botox and Juvederm. I couldn't ask for more❤️
Valerie Barrett
Frequently Asked Questions
Who Gets Acne?
More than 60 million Americans suffer some form of acne breakouts. Acne affects more than 80% of all teenagers at some time in their lives, and clogged pores comprise more than 25% of all visits to the dermatologist. Acne now has hit epidemic proportions in adults, especially women. What used to be just a teenage problem is now a real challenge in people's lives.
Why Do I Have Acne?
Acne is an actual disease of the pores. It can be caused by certain drugs, medications or exposure to certain chemicals but most acne is an inherited tendency. Dead skin cells are shedding much to quickly in the acne-prone pore. It forms a lug along with sebum and hair this is where the problem begins. If the body doesn't see the plug as an invader, then it remains as a noninflamed lesion, aka blackhead. If it does, then it forms into pimples, pustules and cysts.
What makes the treatment offered at the Acne Clinic at The Greenwich Medical Spa different?
Rather than prescribing medications, which can be potentially dangerous, or just handing you products and sending you on your way to deal with the inevitable setbacks on our own, our approach at the Acne Clinic is based on continuously modifying your treatment plan as your skin changes. We take a holistic approach that also considers everything from your birth control to your stress level in order to make reasonable recommendations to clear up your skin now and forever.
Why is the Acne Clinic treatment so successful?
When it comes to skin, balance is key, and this is exactly where many acne treatments fail. Too often, acne products dry the skin, causing users to give up on the treatment. Or, your skin becomes immune to your products, and they stop working. It's very important to maintain this delicate balance, so we require Acne Clinic patients to come in every two weeks to review their current homecare routine and to receive an acne treatment based on the current condition of the skin. The acne facial/treatment could change with every visit as skin goes through the stages of its transformation. For example, you could receive a hydrating facial if your skin has become dried, irritated and dehydrated, or you may need an acne peel that has been specifically designed to be very effective yet formulated to eliminate excessive irritation. This means there is no "downtime" for you and no "downtime" from your products either. At each visit, we also perform extractions to help your skin along in the purging process.
What does the Acne Clinic treatment consist of?
Your Acne Clinic treatment begins with a lengthy consultation during which we discuss your lifestyle, what, if any, acne treatments you've had in the past and your particular skin issues in depth. After a thorough skin examination by our experienced medical aestheticians, we outline for you the products, treatments, diet, cosmetics and lifestyle fixes that will reveal a clear future for your skin. Then we welcome you back every two weeks for a visit to tweak your program, provide a treatment and perform extractions. This is how we make sure your skin maintains balance throughout the program and does not become dried out or too accustomed to the products, which frequently happens with acne treatments. Think of us as your personal acne coach!
What types of acne can you treat?
Acne can be as unique as each of us. At the Acne Clinic, we can treat all types of acne, and we will take into consideration your personal concerns too, such as anti-aging, acne scarring and pigmentation issues. There are many conditions that mimic acne, and we will be able to distinguish and treat these conditions as well.
How often will I need to visit the Acne Clinic?
After your initial consultation, you will need to visit every two weeks for your acne checkup and treatment for approximately three to four months.
How effective is the Acne Clinic program, and how long will it take for my acne to go away?
Our holistic approach is so effective that your skin will be 90% clear in just three to four months as long as you follow your program diligently. Even better, since we treat your lifestyle, not just your acne, you can expect to maintain these results for as long as you continue your healthy skin habits. Once your skin is clear, you won't need to keep coming in for your regular visits as frequently.
Can I treat my acne at home without the two-week visits?
The primary aspect of the Acne Clinic treatment program consists of the very effective acne clearing products we select for you that you use at home. These special products are formulated with absolutely no pore clogging ingredients. Nevertheless, it is vital for you to visit every two weeks for your checkup because we provide new direction each time you come in. We want to push your skin to its optimum level of health with the active ingredients in the acne products, but we must be sure to maintain balance in the skin too. Also, you receive a treatment with each visit. While it is possible to achieve good results without coming in every two weeks, true skin clearing will take much longer without the bimonthly visits.
Do I need to prepare in anyway prior to the initial consultation?
Yes! If you are on any prescription medications for your acne or on any over the counter acne medications, you must be off of them completely for one week prior to the consultation. This is because we test your skin with different serums during the consult, and your skin will be falsely sensitive if having recently used these medications. This includes all retinoids, benzoyl peroxide and salicylic acids.
How must does it cost to get rid of my acne at the The Greenwich Medical Spa?
You will be surprised to learn that the cost for the Acne Clinic treatment plan and products is very affordable. There is an initial consultation fee of $150, and the initial set of products can range anywhere from $100 to $175. The acne treatments are $210 per treatment and can be paid for at the time of service, or if you prefer, purchased in a package, which gives you a savings of 15%. Access to your personal acne "coach" — priceless!
View Our Younger You Blog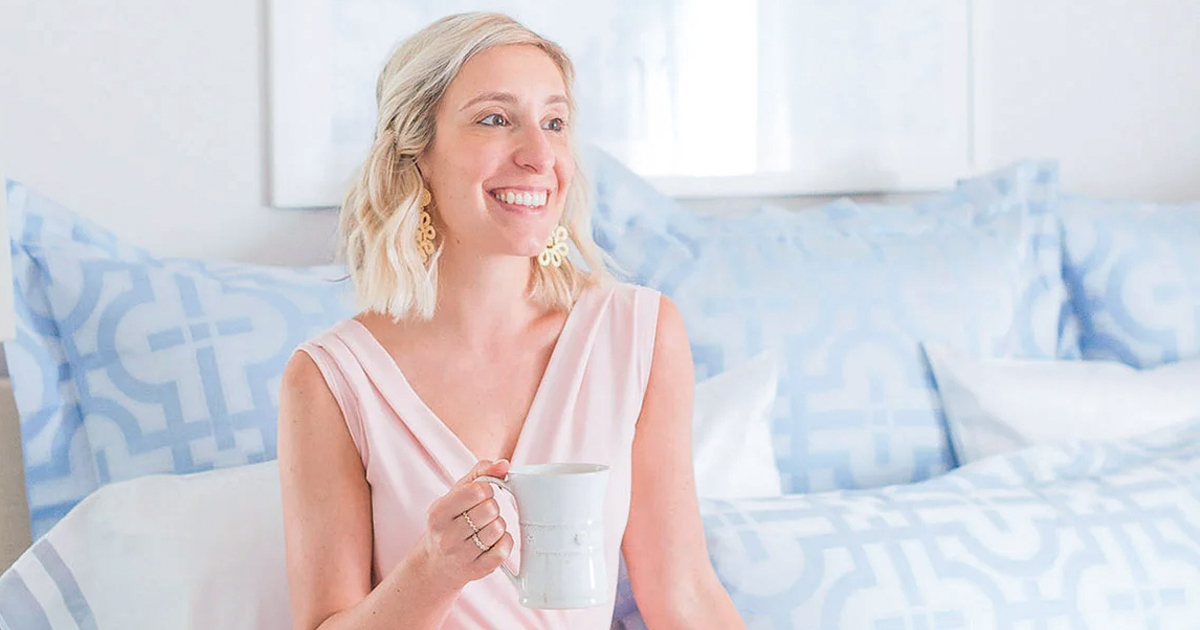 The Best Skincare Tips I've Learned in My 30s In my late 30s, I've learned a thing or…
Top Tips for Taking Your Skin and Skincare from Summer to Fall Be honest – how well did…
Greenwich Medical Spa, one of the top providers of Juvéderm and Botox services in the U.S., recently launched…
Renown Greenwich Medical Spa headquartered in Greenwich, Connecticut celebrated their 1st New Jersey location and official opening with…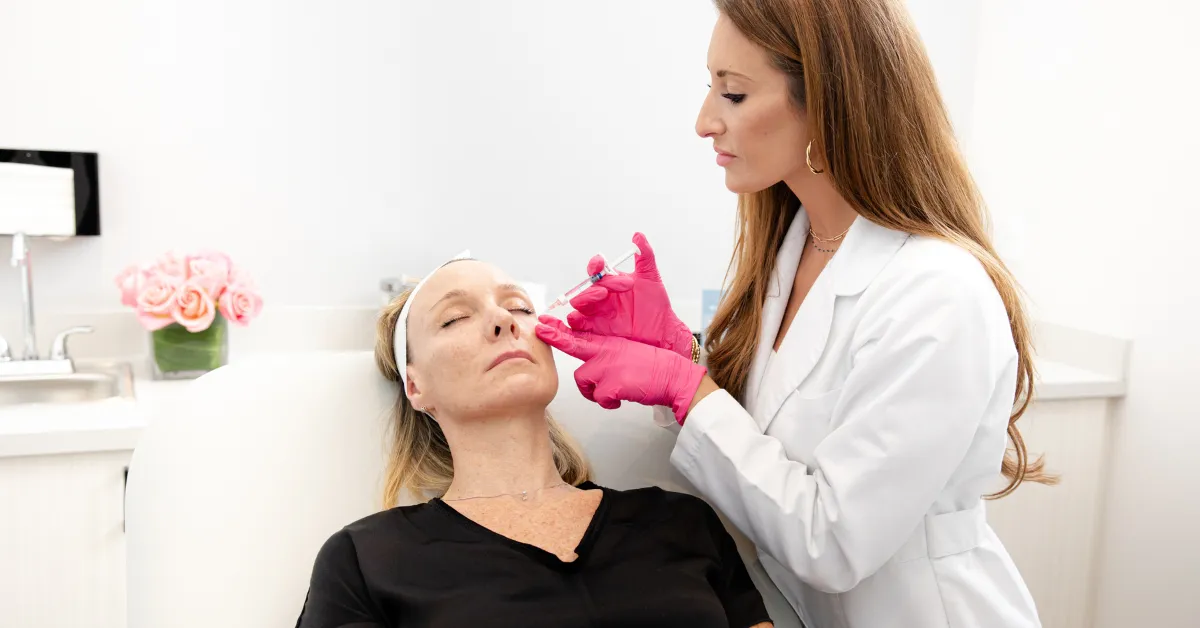 For more than four decades, experts in the medical aesthetics field have been offering facial fillers. During that…
The inaugural event will take place at 1 Hotel South Beach in Miami on November 1 –
If you pay attention to the latest options for maintaining your weight and sculpting your body, you've no…
Greenwich Medical Spa is thrilled to announce they raised $5000 for Girls With Impact at their Grand
While searching for the latest and greatest in skin-rejuvenating treatment options or simply scrolling social media, you may…