We are proud to offer to our clients the latest state-of-the-art non-surgical, no down time, skin lifting and tightening procedure called
Ulthera
. For the first time ever, Ultherapy enables our practitioners to direct sound waves not only into the skin but deep under the skin to the same tissue treated in surgery. This gently heats the tissue to lift and tighten loose skin without cutting or disrupting the surface of the skin.
Improvements include a sleeker, more defined jawline and tighter skin on the neck under the chin. Sagging skin on the cheeks can be tightened and lifted, which in turn can improve folds from the nose to mouth, folds from the mouth to jaw, and drooping corners of the mouth. Tightening of skin on the forehead can reduce the sagging skin on the eyelids and promote a more open, refreshed look in general. Overall improvements in skin texture and evenness of color — as well as strengthening and adding more collagen "cushion" — can be additional benefits.
Average Member Cost
$425 – $3,825/area
Average Non-Member Cost
$500 – $4,500/area
Besides the visible effects of lifting and tightening, there is also an invisible result from Ultherapy with the creation of new collagen, which helps the skin maintain its youthfulness. Ultherapy lifts, tightens, and tones loose skin to counteract the effects of time and gravity. One of the first effects of gravity is that the brows descend, and the eyes start to appear smaller. Ultherapy will lift the brow, which in turn reduces the excess skin on the lids, opens up the eyes and gives a more refreshed appearance.
The beauty of Ultherapy is that it is a 30 to 60 minute procedure that uses the body's own subtle healing response to gently, gradually-and reliably-restore memory to the skin and its underlying tissue. Greenwich Ultherapy requires no special recuperation or preparation and typically only takes one treatment to get a meaningful response.
Patients enjoy some initial effect immediately following the procedure, but the ultimate lifting will take 2 – 3 months, as tired collagen is rejuvenated and supplemented with new, stronger collagen. There isn't a replacement for the dramatic effects of surgery, but Ultherapy offers a natural, 'no downtime' approach to noticeably improving lax skin.
This is a beautiful Med spa with a luxurious but comfortable feel. Amber is amazing!! She is by far the best! She's not only bubbly, beautiful and sweet but is also very smart and an amazing injector of Botox and Juvederm. I couldn't ask for more❤️
Valerie Barrett
Frequently Asked Questions
Does Ulthera hurt?
Every person has a different pain tolerance so it's no surprise that while some people report just a mild warming sensation, others report quite a bit of discomfort. Patients might benefit from the use of over-the-counter oral pain medications to make the procedure more comfortable. For the comfort and satisfaction of our clients we utilizes the Zimmer cryo cooled air system during procedure.
How does Ulthera work?
The Ulthera device uses targeted ultrasound technology to direct sound waves through the skin to the deeper layers and structures beneath the skin. Similar to the use of ultrasound to visually see a fetus on a screen during a pre-natal appointment, the layers of skin and tissue are able to be seen and specifically treated during ultherapy. Ultrasound waves generate heat, which is directed at the deepest layers of the skin. As the layers warm, the patient's own collagen is stimulated, which in turn naturally activates the production of new collagen. This new collagen provides volume to lift and tighten the skin. Procedures typically take 30-60 minutes.
How much does Ulthera cost?
Typical Ulthera treatments range from $1,000 to $3,500 depending on the area being treated. Treatment areas can include, eyes, forehead, mid face, full face & neck, neck and /or chest.
How soon are Ulthera results seen? How long do the results last?
Most Ulthera clients report an immediate improvement in overall appearance, but full results take 2-3 months as the collagen needs this time to fully develop. Some benefit from more than one treatment.
As with any non-invasive procedure, Ulthera results will not be as dramatic or as long-lasting as facial surgery. However, most clients report results lasting anywhere from 9-15 months.
What are the benefits of Ulthera? How does it compare to other skin tightening devices such as Thermage?
With Ulthera, there's no surgery, there's no cutting, there's no scar, there's no down time. For those clients who want a true lunchtime procedure without recovery, ultherapy may be a good option.
While not a scientific poll, the reviews on the cosmetic procedure community web site, RealSelf.com, are as follows (as of January 4, 2012):
Thermage = 39% say worth it, 242 total reviews: 94 worth it, 140 not worth it, 7 not sure
Ulthera = 84% say worth it, 110 total reviews: 76 worth it, 15 not worth it, 29 not sure (most waiting for 2-3 month period to end)
What can I expect afterwards?
You are able to return to your normal activities right away, and there are no special measures you need to take. Your skin may appear a bit flushed immediately after the treatment, but any redness should disappear within a few hours. It is not uncommon to experience slight swelling for a few days following the procedure or tingling/tenderness to the touch for a few days to weeks following the procedure, but these are mild and temporary in nature. There is the possibility of other less common post-procedural effects, such as temporary small areas of bruising or numbness, which your clinician will review with you.
What kind of results can I expect?
With just one treatment, the regenerative process is initiated, but the full effect will build gradually over the course of two to three months. Some patients may benefit from more than one treatment. Visible effects include a lifting and toning of loose skin. In the FDA clinical trial for instance, nine out of ten patients had a noticeable, significant lift of the brow line. This resulted in reduced skin laxity on the eyelid and a more open, youthful look to the eyes overall. Patients reported firmer, better-fitting skin in other areas of the face and neck as well. There is also an invisible result from the procedure with the creation of new collagen, which gives the skin its youthfulness.
Who is a good candidate for Ultherapy?
A good candidate for Ultherapy is someone with skin that has "relaxed" to the point of looking, and often feeling, less firm. A lowered brow line or sagging skin on the eyelids, for instance, is often the first sign of "maturing" skin. While it does not duplicate the results of surgery, Ultherapy has proven to be an inviting alternative for those who are not ready for surgery.
View Our Younger You Blog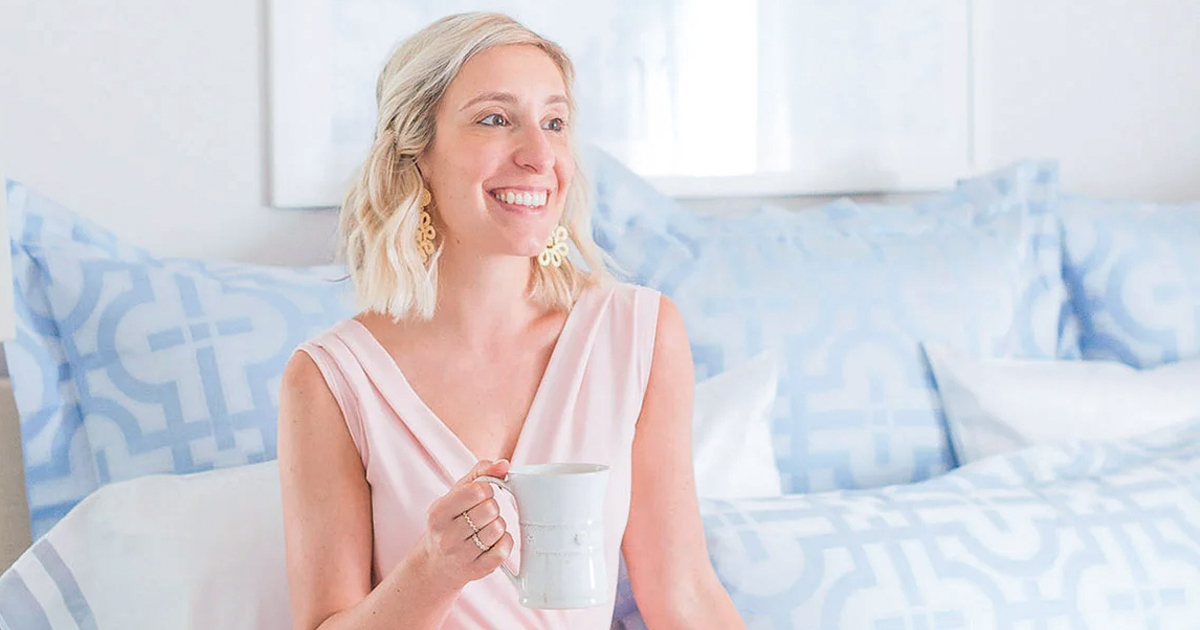 The Best Skincare Tips I've Learned in My 30s In my late 30s, I've learned a thing or…
Top Tips for Taking Your Skin and Skincare from Summer to Fall Be honest – how well did…
Greenwich Medical Spa, one of the top providers of Juvéderm and Botox services in the U.S., recently launched…
Renown Greenwich Medical Spa headquartered in Greenwich, Connecticut celebrated their 1st New Jersey location and official opening with…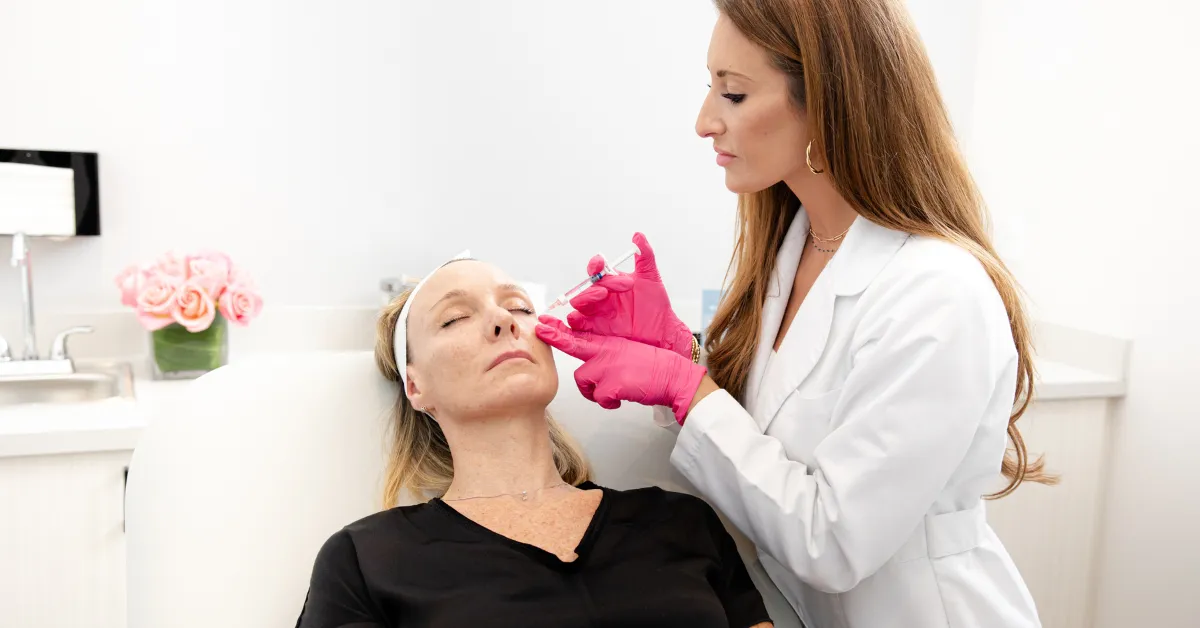 For more than four decades, experts in the medical aesthetics field have been offering facial fillers. During that…
The inaugural event will take place at 1 Hotel South Beach in Miami on November 1 –
If you pay attention to the latest options for maintaining your weight and sculpting your body, you've no…
Greenwich Medical Spa is thrilled to announce they raised $5000 for Girls With Impact at their Grand
While searching for the latest and greatest in skin-rejuvenating treatment options or simply scrolling social media, you may…